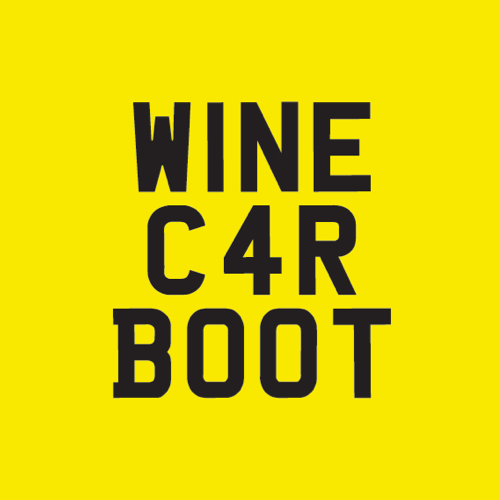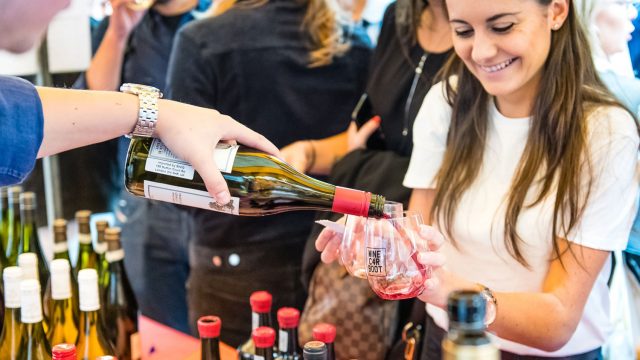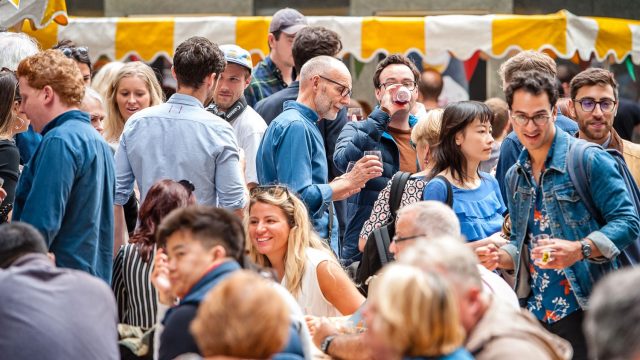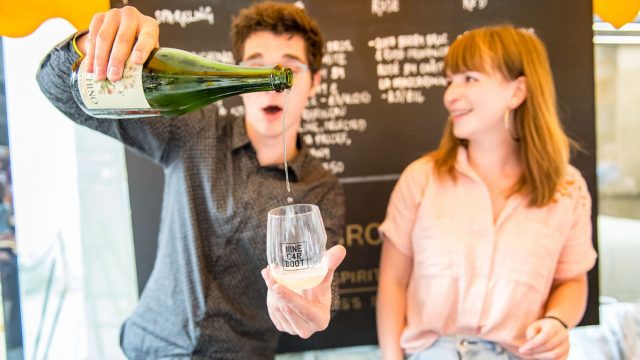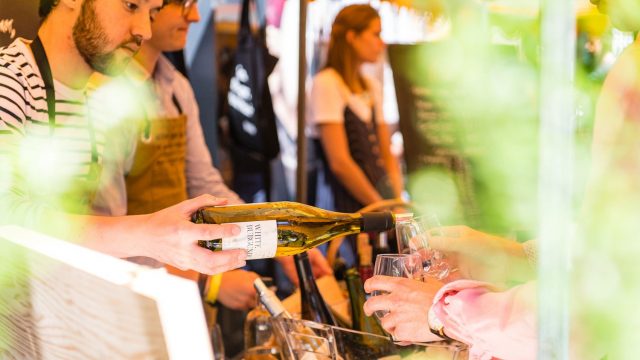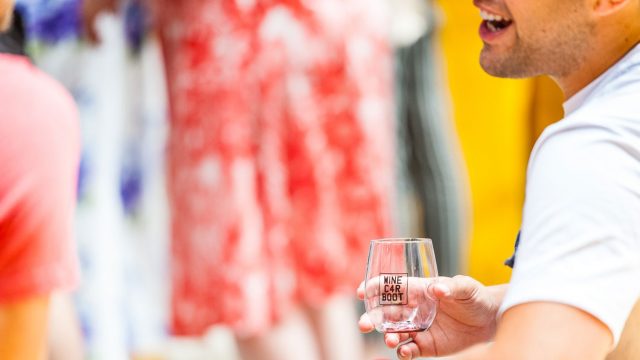 Independent Wine Market
Taste Your Way Out of the Supermarket
Welcome! Each 'stall' below features a special Wine Car Boot selection from ten of the UK's best independent wine shops. Have a look about, click on WINE INFO to see more details and click BUY to be taken straight to their checkout. Wine will be winging its way to your doorstep in no time. Look out on Instagram @winecarboot for posts, notes, videos and taste-alongs. Sign up in the footer to the newsletters. We'll be back when we can but in the meantime thank you for supporting us all. Please get stuck in, enjoy these special offers and we'll see you online!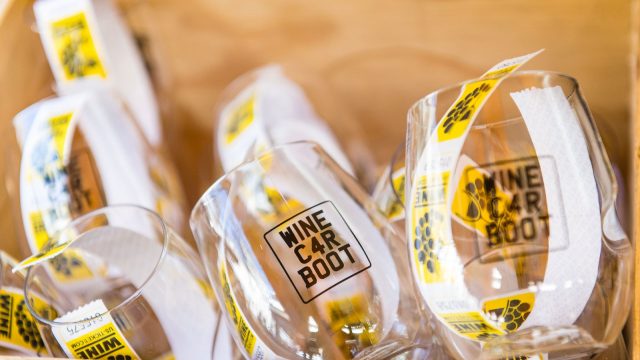 Wine Car Boot is London's pop up independent wine market.
Each car boot or stall is an independent wine retailer, importer or producer with a selection of their current favourite wines for you to taste, buy, drink in or take out. Just like any other market it's free to get in. Simply turn up and start shopping for bottles to take home or buy a tasting pack (canvas tote + glass + five tokens) and start tasting.
Whether you want to discover, drink or shop there's something for everyone, from fledging enthusiasts to seasoned tasters and solid session drinkers.
We want more people to drink better wine, more often – but that doesn't necessarily mean more expensive. Wine Car Boot is about getting to know the huge amount of authentic, affordable and delicious wines (and the people selling them) all across London. There's also beer, music and plenty of food.
Our traders are hugely diverse, from more classic merchants like Berry Brother's & Rudd and The Wine Society to contemporary specialists such as New Zealand Cellar, Dynamic Vines and Newcomer. Bottles from Greece, Hungary and Georgia rub shoulders with the more familiar but no less interesting from Italy via Passione Vino and France via Authentique. We've had wine in every alternative format – Bagnums, boxes, taps and cans.
The first Wine Car Boot was in Hackney on 1st September 2013. We are now in our 8th year and have produced over 15 markets all over the city (and went on tour to South Africa). See below for a list of all our traders to date.
Thank you for supporting and we look forward to seeing you for a drink as soon as we can.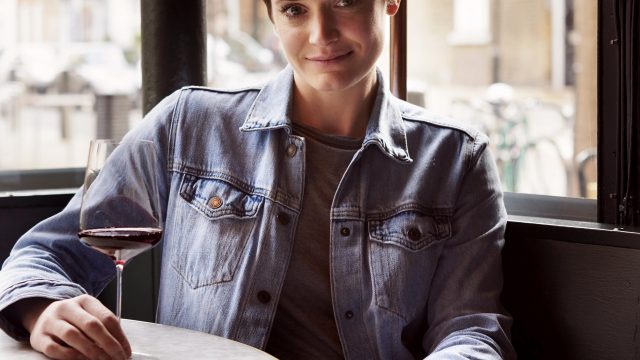 Ruth Spivey

Founder of Wine Car Boot, wine consultant, writer, talker and taster.
After WSET studies and a host of jobs in retail, buying and importing, Ruth turned freelance in 2013 with the hope of bringing something fresh to the otherwise exclusive world of wine. As well as launching Wine Car Boot and her speed tasting night Flight Club, she spent the next few years writing wine lists for restaurants in London and designing and hosting the wine offer at Wilderness Festival.
Today, Ruth is the London Ambassador to Star Wine List, the online guide and news site of great places to drink wine around the world and advises on all aspects of wine for a range of business and private clients. She is a judge for the Decanter World Wine Awards, hosts tastings, speaks on panels and podcasts and writes about wine for a variety of on-and-off-trade publications.
Ruth was Imbibe Innovator of the Year 2014, GQ Sommelier of the Year 2016, Young British Foodie (Alcohol) 2017 and listed in the Hot 50 by Harpers Wine & Spirits 2018.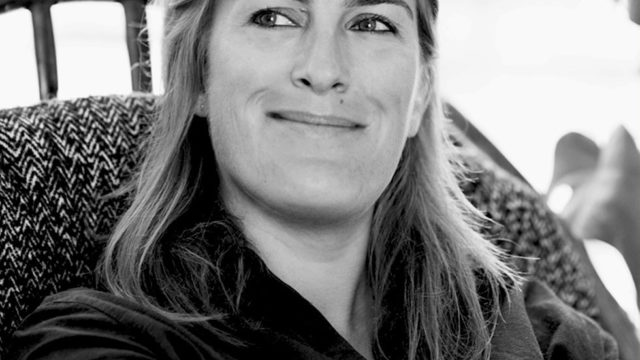 Ruth Osborne

Operations fixer, co-founder of sustainability consultancy Retired Hen.
Ruth joined the first Wine Car Boot at the 11th hour and has proved indispensable since. Over the last eight years her day job has been as a Fixer for anything food and drink related. She has been a key part of opening many high profile London restaurants and running events, festivals and pop ups. Ruth looked after operations for Dan Barber's WastED pop up at Selfridges in 2017, the OAD (Opinionated About Dining) Week in London 2018 and produced Blixen at Latitude from 2015-17.
Now based in Stockholm, she is co-founder of Retired Hen – a consultancy focusing on reducing food waste and improving sustainability within the food and beverage industry – and Paul Taylor Lanthandel, a zero waste café-restaurant and urban farm in the city.
Ruth frequently travels with her business partner, Swedish chef Paul Svensson to inspire others about the philosophy behind the work they do and speaks globally on issues of food waste and strengthening sustainable food systems.
All our Traders past and present
"If you think buying wine from the back of a van makes you think of Del Boy's antics, then think again, Wine Car Boot's a far classier affair."